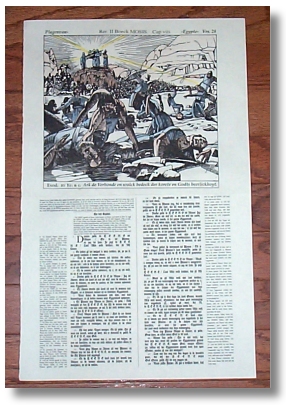 This large (11" x 17") sheet looks like it was torn right out of Indy' Dutch Bible from Raiders. When government agents ask him what the Ark of the Covenant looks like, Indy pulls out his old bible which has this picture of the Ark: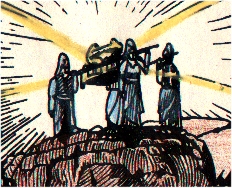 Carefully copied from images of the original prop, the detailed drawing of the Ark of the Covenant is rendered in an old fashioned engraving style. It was then coloured using a simple, three-colour design just like the original prop.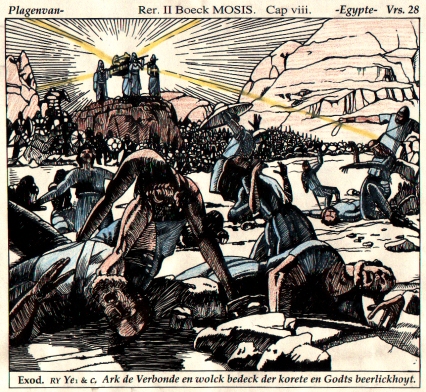 The passages from Exodus are in Dutch written in the old Gothic font, just like the original prop. The side columns are a German translation from the 1912 Luther bible of the same verses.



This Bible page looks great framed as a full sheet or folded in half, showing only the picture, the perfect companion to a miniature Ark of the Covenant.