For those of you who would like to make your own Grail Diary, but just can't find the right blank book, I have produced this exact replica of the diary, only blank.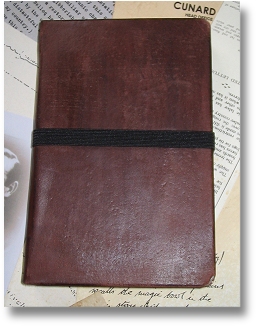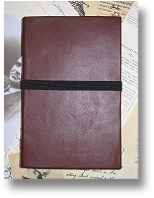 This diary is entirely handmade to the specifications of the original prop diary. Bound in cowhide, this replica contains 288 hand-stitched page and comes complete with a black elastic band which fits both horizontally and vertically. To the left is the aged version, compelte with worn corners, while the new version is shown to the right.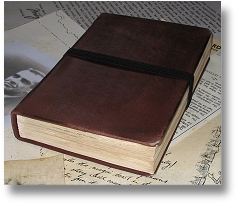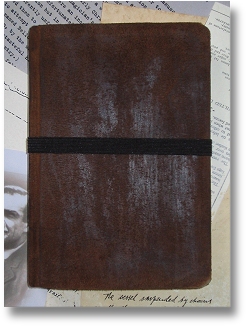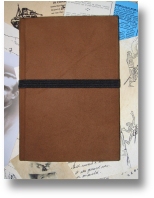 This version is a less expensive alternative to the above custom diary. Bound in genuine sheepskin with mill-made papers, this journal is custom made for me in India. To the right is the unmodified journal in its new state. To the left is the heavily aged version complete with worn-off corners. It is very close to the size of the original diary and comes with about 280 pages.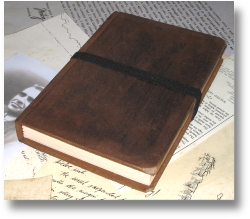 "The blank diary came today and it is perfect!" -Steve Harris, M.D.

To see my complete diary replica, please go to the Grail Diary replica page.