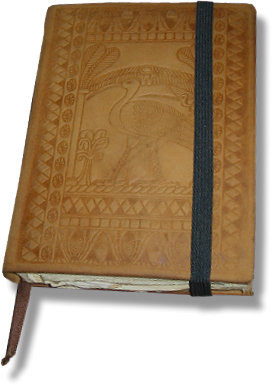 For those of you who would like to make your own Indiana Jones Diary, but just can't find the right blank book, I have produced this exact replica of the diary shown in the Young Indy Chronicles, only blank.

This diary is entirely handmade to the specifications of the original prop diary. Bound in cowhide and professionally embossed, this replica contains 288 hand-stitched page. To the left is the aged version, with worn corners and a black elastic band. Below is the new version; both come complete with brown bookmark ribbon.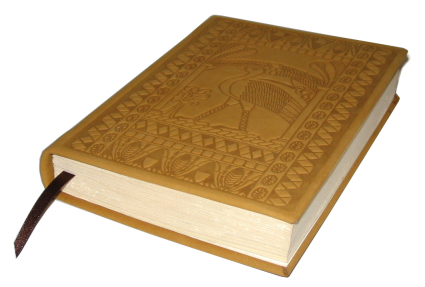 To see my complete diary replica, please go to the Indiana Jones Diary replica page.