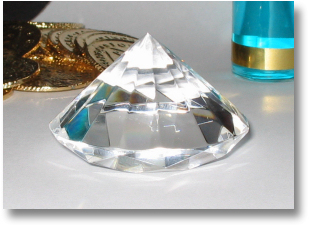 At the beginning of The Temple of Doom, Indy meets with Lao Che at his Club Obi-Wan to obtain this large diamond. The Chinese gangster was willing to trade this diamond for a jade funerary urn containing the ashes of the emperor Nurhachi.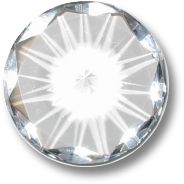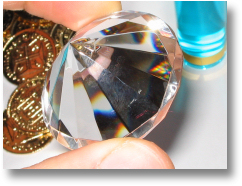 Years earlier, twenty-year-old Indy discovered a treasure map in the trenches of the First World War that would start him on a quest for a large diamond that once belonged to Alexander the Great, called the Eye of the Peacock. Are these two diamonds one in the same? Why else would Indy try so hard to get it from Lao Che? "It belongs in a museum!"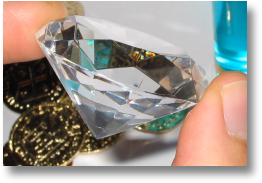 This replica is a genuine crystal measuring about 40mm in diameter (1 1/2"). Because it is crystal, not resin, it has the sparkle and weight of a gem.