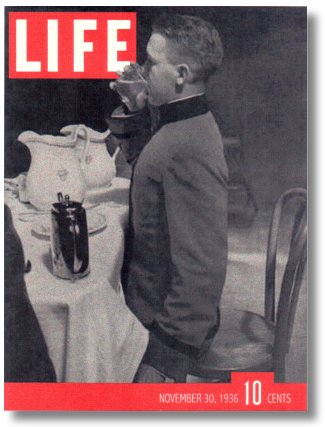 While Toht, the Nazi agent, was following Jones in the Pan Am Clipper, he was reading this 1936 edition of Life Magazine featuring a West Point cadet on its cover.

Printed on aged paper, this scale prop reproduction measures about 8" x 10 1/2". I made one version as a one-sheet replica that looks great framed or displayed flat with other Raiders' memorabilia.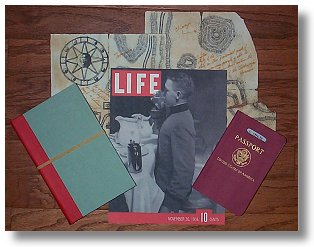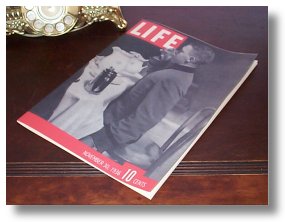 This version is made as a blank magazine to be displayed flat to give the look of a complete replica. It contains six leaves of quality cream-coloured paper plus the cover and blank back.