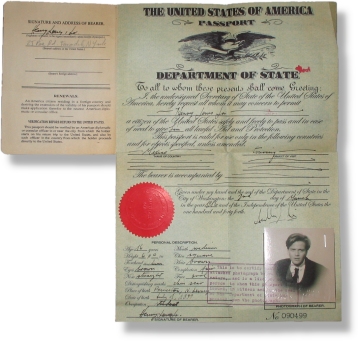 This Young Indiana Jones passport, circa 1916, was based on authentic passports from before the War. It has a fold-out sheet, with personal information filled in with ink (using an old fashioned dip pen) on the front and all the visa information on the back.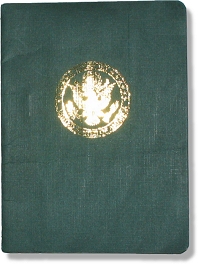 On the back of the main sheet are visas for Indy's journeys from his spring break adventure in Mexico through his enlistment into the Beligian Army.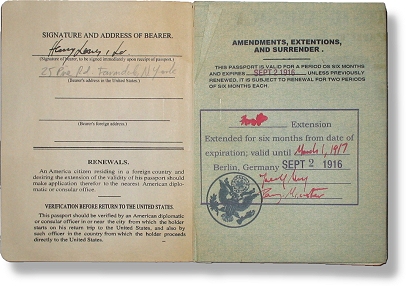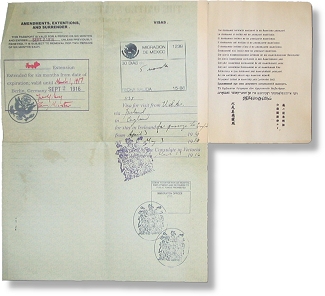 This is an extremely accurate passport replica right down to the genuine gold-foiled emblem on the dark green linen cover and offiicial-looking embossing on the red notary seal. The entire passport is carefully aged using several techniques to give it a well-travelled appearance.